Asphalt Shingle Roofing In New City, NY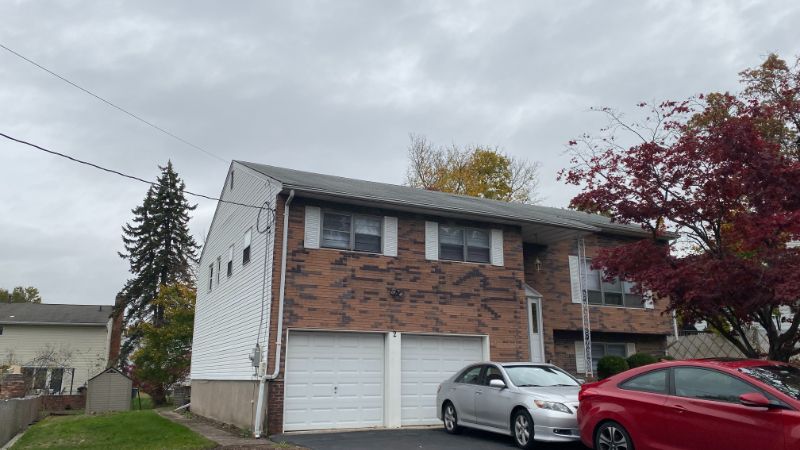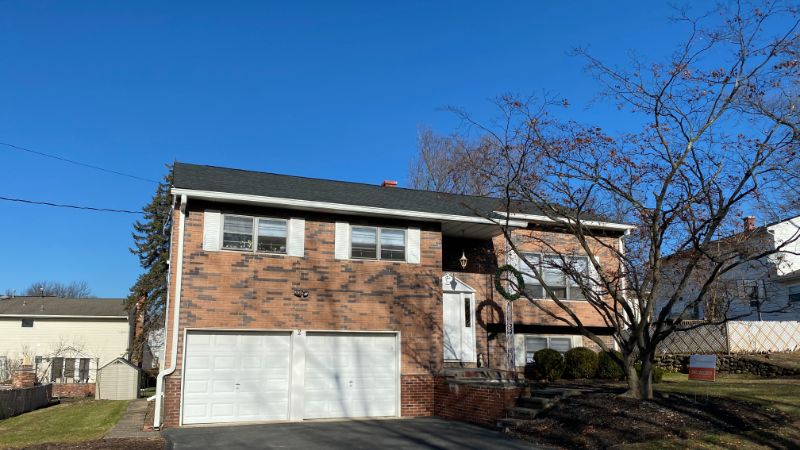 Asphalt Shingle Roofing is probably one of the most common types of roofing materials you'll find throughout the Rockland County, NY.  Why is this…?  It's probably because Asphalt Shingles are the most affordable roofing option and they come in literally hundreds of different colors, styles and compositions.  If you choose Asphalt shingles you'll more then likely be able to select the perfect shingle to accent your roof and protect your home.
Artisan Exteriors Inc is a full service roofing contractor specializing in Asphalt Shingle Roofing.  From your initial roofing inspection through tear-off and removal and the final installation we meticulously take care of every aspect of your roofing project so your home is protected.

Rating
What You Need To Know About Asphalt Shingles
Your roof is constantly exposed to the harsh abuse of mother nature.  Sunlight, Wind, Water and Ice ALL work to slowly breakdown your roofing material over time.    If you've ever cleaned your gutters and noticed a large amount of what appears to be sand in your gutters then that is your first clue that your roofing material is actually breaking down.
As these little granules slowly start to separate themselves from the roofing material they leave it exposed to the elements which decreases the performance and lifespan of your roof considerably, over time, this process continually erodes away at your roof.
While Asphalt Shingles were designed to be an extremely durable roofing material that can withstand these rigors for many, many years, they do not last forever.  Thankfully though, Asphalt Shingles have come a long way and now roofing systems last much longer and deliver much more value to the homeowner, hence why roofing upgrades are very popular.
Asphalt Shingles are available in a wide variety of price ranges depending on the color, style and the actual composition of the material.  It should be obvious that some Asphalt Shingle Roofing systems are much better than others.
Types Of Asphalt Shingles We Install
Asphalt Shingle Ratings – The ratings on Asphalt Shingles were formulated by the American Society for Testing and Materials (ASTM). Shingles with a Class 4 rating have more adhesive strips under the tabs which help them resist strong winds. Class 4 shingles also take six nails as opposed to four when fastening the material.
The Underwriters Laboratory (UL) test determines durability from wind and hail impacts. A Shingle that can withstand 60 mile per hour winds for two straight hours will gain the UL certification.
Why Choose Artisan Exteriors Inc For Your Asphalt Shingle Roofing Project?
Artisan Exteriors Inc is a locally owned company based out of New City, NY.  We are licensed, insured, and bonded, so you can feel confident having us work on your home or building.  We are very knowledgeable about the asphalt shingle roofing products that we sell.
You can count on great service, value based pricing, a top-notch installation that will be covered by the full manufacturers warranty, and a beautiful looking new roof on your home.
We understand that you have plenty of choices when it comes to choosing a roofing contractor to install your Asphalt Shingle Roofing. We just want you to know that when you choose Artisan Exteriors Inc to complete your roofing project on your home, you're hiring the best!
If you'd like to schedule your asphalt shingle roofing estimate please give us a call at (845) 350-2055 or fill out our contact form and we'll get right back to you.