Roof Repair In New City, NY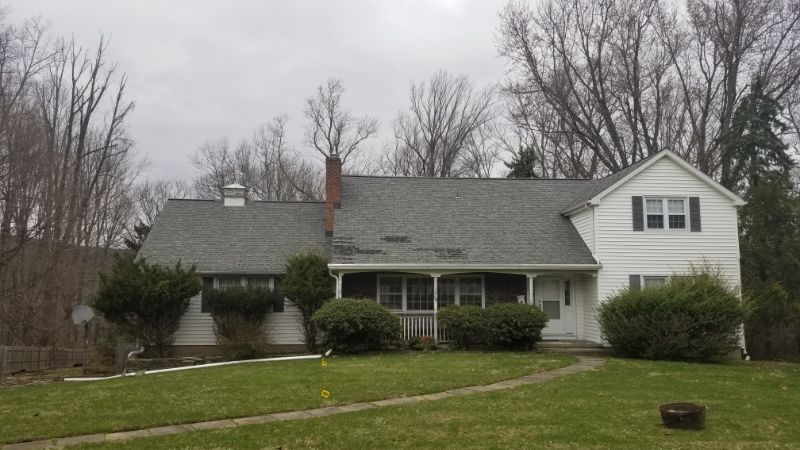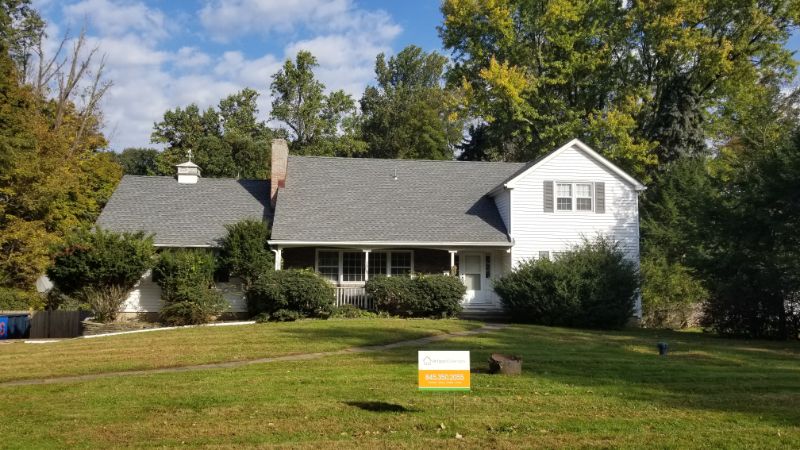 Roof Repairs New City, NY
Finding a leak in your roof or another issue that comprises the integrity of your roofing system can be extremely stressful.  What's even more stressful is not being able to find a reputable roofer who is willing to come out and inspect and repair the problem.
At Artisan Exteriors Inc we take roofing repairs seriously but at the same time we want to educate the homeowner so they understand a little more about the roof repair process.
Roof Repairs are often required after a severe storm or if your roofing material is just old and starting to break down. There can be a whole host of reasons your roof is failing and needs repair but it's important to get it repaired as quickly as possible because your roof is a major part of your "building envelope" and if the repairs are not taken care of quickly then your home or it's contents could suffer from water damage and mold.
Artisan Exteriors Inc is a full service roofing company based out of Auburn, Washington.  We specialize in roofing inspections and roofing repairs for storm damaged or poorly installed roofing that is beginning to fail.  Whatever the cause of your roof damage Artisan Exteriors Inc can repair your roof for you.

Rating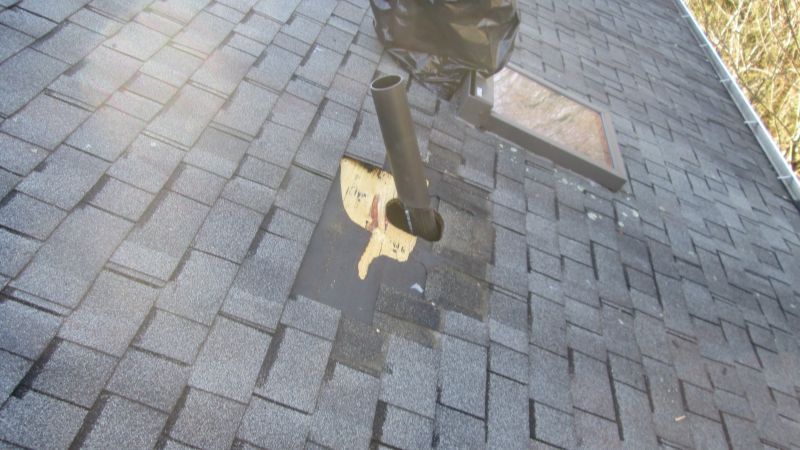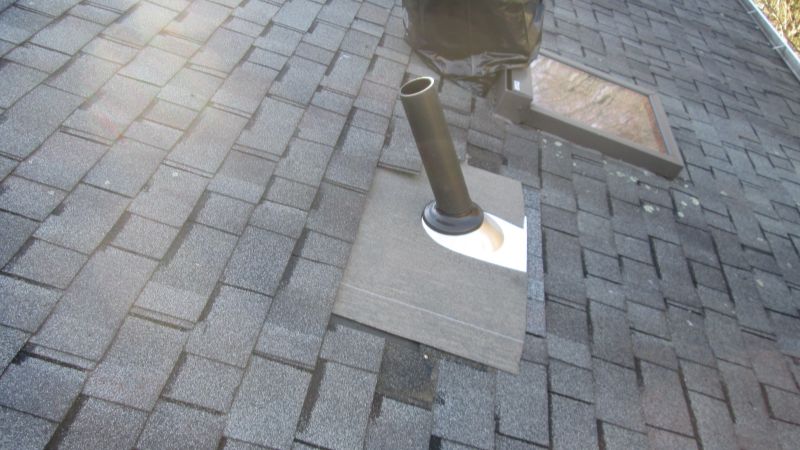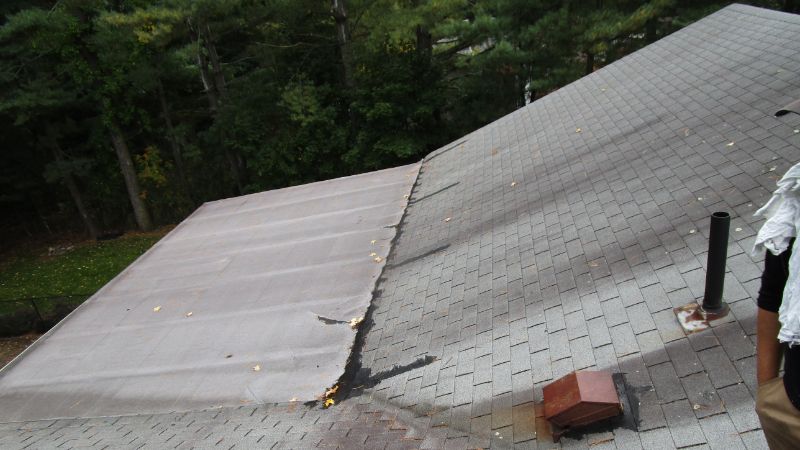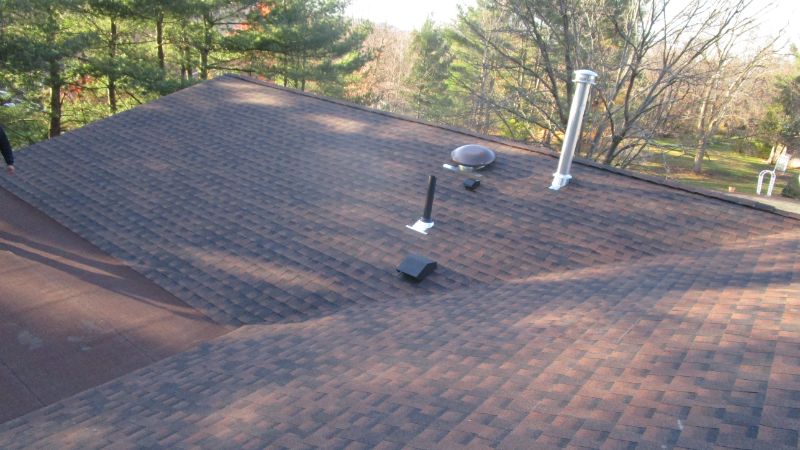 How Do You Know You Need Roof Repair?
One of the most obvious reasons our clients will phone us with a roof repair issue is because they've discovered a leak!  If your roof is leaking you definitely need a professional to inspect your roofing to see where the problem might be.  It's not always as obvious as you might think, water can take strange and long pathways once it gets inside your home.  Other obvious signs you need roof repair could be missing or damaged shingles, missing shingles are easy to spot but it takes a trained eye to spot damaged shingles.   Damaged shingles aren't always visible to an untrained eye but shingle damage greatly reduces the service life of your roof.
Another common cause of roofing issues we are called out to repair would be missing, damaged or poorly installed flashing around chimneys, pipes or seams between your 1st or 2nd story or dormers.  If flashing is not installed properly, or gets damaged it becomes a wide open gateway for water to enter your home.
Artisan Exteriors Inc helps Rockland County, NY home and business owners inspect and repair their damaged roofs.  We have experience working with insurance companies and can make the process as painless as possible for you.  We understand the paperwork process and how to speak to your insurance adjuster about your roofing repair requirements.
Roof Repair We Offer in New City, NY

There are a variety of roofing problems we are able to offer with our comprehensive roof repair service.
Emergency Roof Tarping - If your roof has suffered damage during a windstorm or severe hail we can offer emergency roof tarping services as required by many home insurance providers.
Chimney Flashing Repairs - It's not uncommon for roof leaks to happen due to improperly fit, damaged, or missing roof flashing.  We can repair or replace roof flashing around chimneys, vents, exhaust fans, dormers, and other roof protrusions.
Roof Ventilation Repairs - Sometimes roof problems can happen when there is poor ventilation within an attic.  We can install new roof vents so your roof has adequate ventilation for it's size.
Structural Roof Repairs - If your roof has damaged or rotten wood sheathing then we can remove the shingles on that section, replace the sheathing, and then replace your shingles.
Leaky Roof Repair - It's not always easy to find where a roof is leaking but we've been doing this for many years.  Once we climb up on a roof we can usually spot the problems fairly quickly and come up with a roof repair to solve your problem.
New Gutter Systems - Sometimes problems with a roof can be traced back to the gutters on the home.  If your gutters are clogged for example the water being channeled away from your roof has now where to go.  We do offer gutter cleaning and also gutter replacement services.
If your roof has been damaged and you need to have a professional complete the repairs for you then you should look no further than Artisan Exteriors Inc.  Our highly experienced roofing crews can make short work of your roof repair project and we will make sure the job is done right the first time.
Frequently Asked Roof Repair Questions
Due to the wide variety of roof repair issues we can encounter it's virtually impossible to provide you with a ballpark estimate for repair without first inspecting the problems you're having with your roof.
What we can tell you though is the estimate and on-site visit will be free if you are within our service area.
After we've inspected your roofing problems we can discuss your roof repair options and provide you with a written estimate to complete the work.  Our estimate will include a trip to the building supplier for necessary materials for the repair as well as labor for the repair work to be completed.
Typical roof repair can cost between $300 to $1500 or more depending on the severity of the issues and labor required for repair.
We try and provide fast, expedient service for all of our roof repair clients but this is not always possible due to limited man power.  Our roofing crews are setup with trucks and trailers primarily for roof replacement projects. 
When we have crews out on roof replacement projects it's not feasible for us to send out one of our experts who will then have to take a truck and trailer away from a large project to complete a small roof repair.
If we are too busy to handle your roof repair when you call or email we'll let you know and we are happy to recommend someone else we trust to do a good job for you.
It's not that we don't want the work, we just want to make sure we're going to be able to provide our top-notch services that our customers have grown to expect from us.  If we can't deliver that experience we'll let you know.
For minor roof repairs we can usually complete them the same day as your on-site consultation providing the consultation has taken place in the morning.  If we do a late afternoon consultation we might not be able to complete the repair until the next business day.
Larger roofing repairs where a combination of replacement shingles, sheathing/decking, and new ventilation is required might take up to 1-3 days and we'll provide you with an accurate timeline if this is the case.
It saves us considerable time if you can provide detailed photos of the problem area on your roof.
Photos That Are Helpful:
one photo zoomed in on the problem area.
one photo showing the surrounding area of the problem.
one photo showing the entire roof from that side of your home.
one photo from underside of the issue such as from inside your attic.
Please Note:  In some cases photos won't be helpful and we'll need to perform an on-site, expert inspection of the roof.  We make every effort to save us both time but if we don't feel confident providing an estimate on photos alone we'll let you know and we can schedule an appointment for your consultation.
We cannot provide a guarantee on all roof repairs.  There is just too many variables when it comes to roofing issues that are out of our control.  What we can tell you is that if we can't fix the leak, it's likely no one else can either, and your roof will need replacement.
Here are some variables when it comes to roof repair:
Has the area been repaired in the past?
How long has this issue been present for?
Have you tried DIY repairs on the problem area?
Is the surrounding roofing area in bad shape (rotten decking, missing flashing, etc...)?
We guarantee we'll do our best to fix your problem but we do not offer a guarantee your roof won't have problems in the future.  We will be honest with you during our assessment and we'll make sure we set realistic expectations so you are well-informed about the issue troubling your roof.
We do offer workmanship warranties on roof replacements should the problem be large enough we cannot fix it with a simple repair.
Yes, in most cases we can match your existing shingles with the same roofing material or at least come very close.  If your shingles are old or no longer produced we'll be able to provide you with a shingle that closely resembles your existing shingles.  We cannot guarantee an exact match but we'll always try our best!
Roof Repair Or Roof Replacement?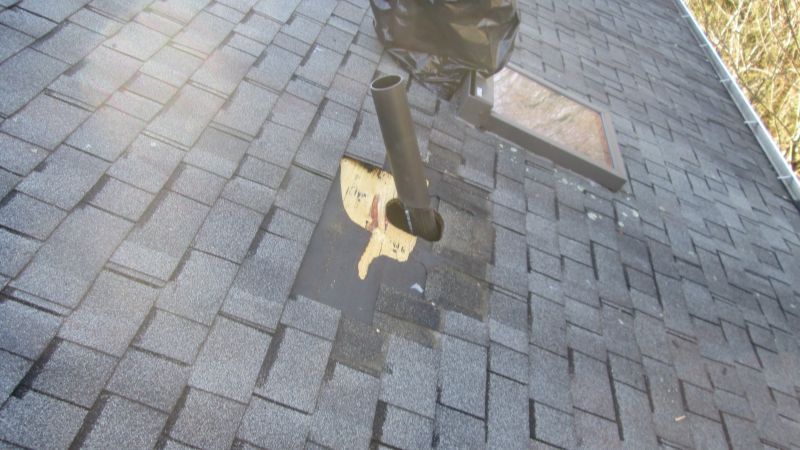 We can often complete roof repair projects that will help you extend the useful life of your roofing.  However, there are also times when a roof is so far gone that simple repairs are probably not the best solution.  If we can repair your roof we'll do it!  If we feel that a roof repair won't fix your problem then we'll often recommend a total roof replacement instead.
Why Choose Artisan Exteriors, Inc For Your Roof Repair?
When you choose to hire Artisan Exteriors, Inc for roof repair you're partnering with a small, family-owned, local roofing company with many years of roofing experience.
We offer free and thorough roofing inspections so we can quickly identify the problems with your roof and recommend a suitable roof repair.
If your roof is leaking or has suffered visible damage during a recent storm or severe weather event we are happy to help!
If you'd like to schedule your roof repair or a roof repair estimate please give us a call at (845) 350-2055 or fill out our online contact form and we'll get you on the schedule so we can take a look at your roof.