Skylight Repair In New City, NY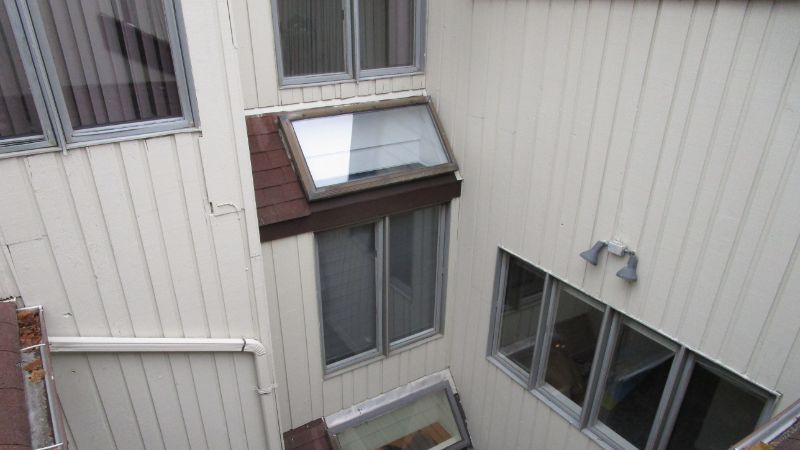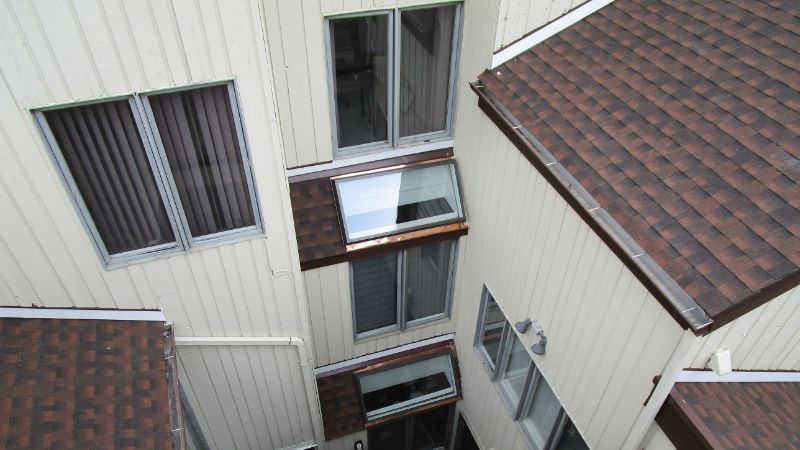 Leaking Skylight Repair New City, NY
Have you discovered a leak in your roof that is originating from one or more of your skylights? Because skylights penetrate through the surface of your roof, they are a very common source for roof leaks.
As the rainwater flows down your roof it can collect at the top edge of the skylight, the water builds up, and eventually works it's way around the edges of the skylight and then off of your roof.  If there is any damage, missing shingles, improperly installed shingles, or missing roof flashing, then some of that water can come into your home.
Roof leaks around a skylight can be difficult to pinpoint in some situations and require close inspection of the skylight and surrounding roof area.  In almost all situations it comes down to poor installation practices.
Artisan Exteriors Inc is a roofing contractor based in New City, NY and serving Rockland County, NY.  We specializing in leaking skylight repairs.  We can inspect the skylight, locate the leak, and then come up with a plan to fix your leaks once and for all.  In some cases, if the skylight is very old, or damaged, or the surrounding roof area is damaged then the best fix is to remove and replace the skylight and any surrounding roof decking.
Common Reasons Skylights Leak:
The skylight wasn't installed properly.
The skylight was never maintained or regularly inspected.
Missing or insufficient flashing.
Damage from high winds.
Rotten or warped roof decking.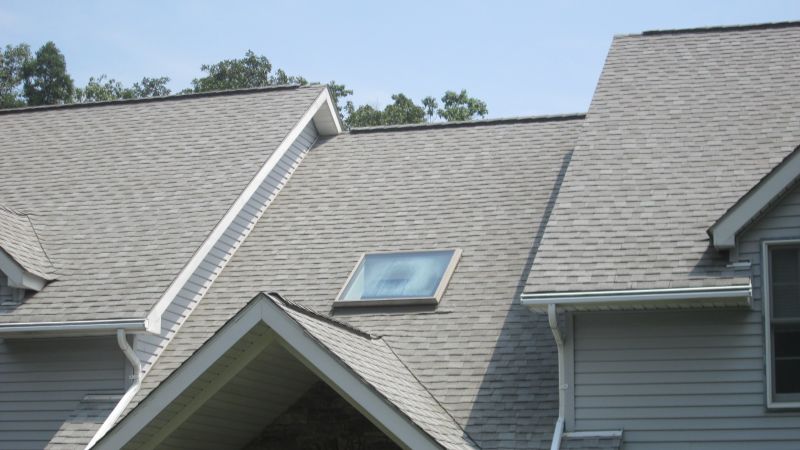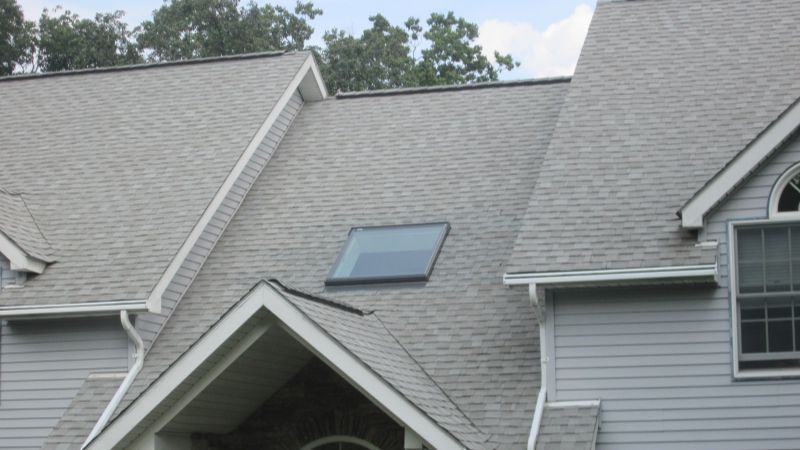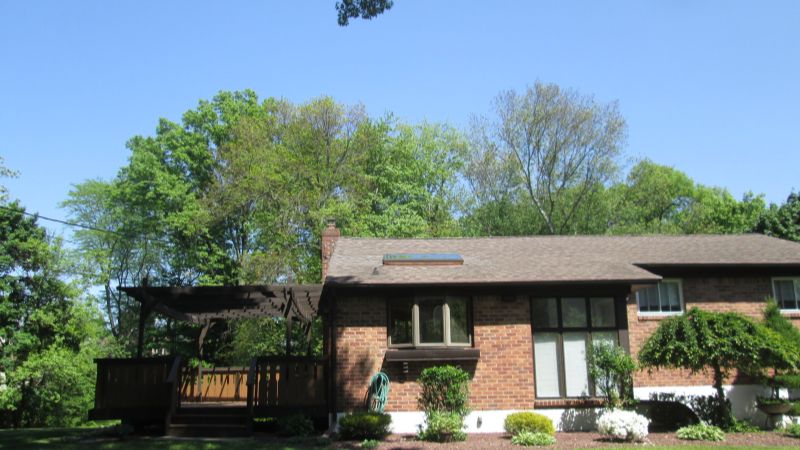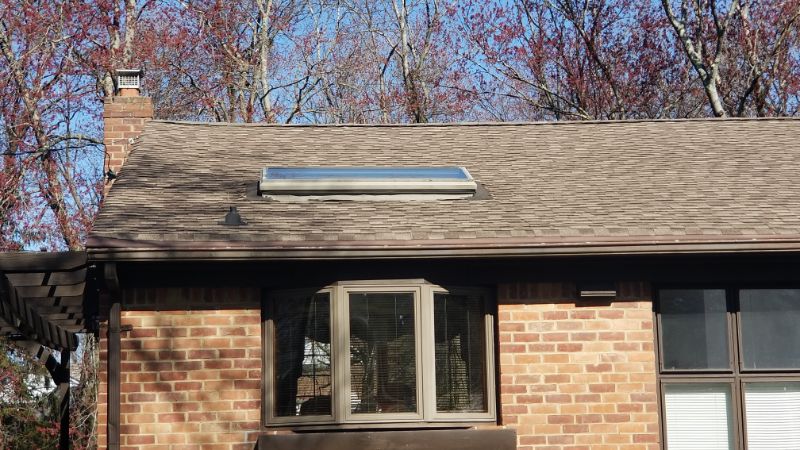 How Much Does Leaking Skylight Repair Cost?
It's difficult to provide a cost for leaking skylight repair on our website as there are many different variables that can affect the cost.  For example, how large is the skylight?  Is it on a 2 story or 3 story home?  Do you have more than one leaking skylight?  Are the skylights easily accessible?  Has there been previous attempts at repair?
If your skylight is leaking and you need skylight repair it's best to give us a call or fill out out online form so we can come and take a look at your skylight problem.
Typical skylight repair can cost between $300-$1500 or more but we'll need to view your skylights and complete a thorough inspection before we can provide you with an accurate cost for your specific skylight repair.
Why Choose Artisan Exteriors Inc To Repair Your Leaky Skylights?
When you choose Artisan Exteriors Inc to repair a leaking skylight in your home or replace an existing skylight that has been damaged, you are partnering with a local family run business that has many years of experience in the exterior home improvement industry.  You can count on receiving a quality product, installed by a small and dedicated team of craftsman who will leave nothing behind but what we've promised you.
If you'd like to request an estimate to have your leaking skylights repaired or replaced in your home or building please give us a call (845) 350-2055 or fill out our contact form and someone will be getting right back to you.