Gutter Repair and Replacement In New City, NY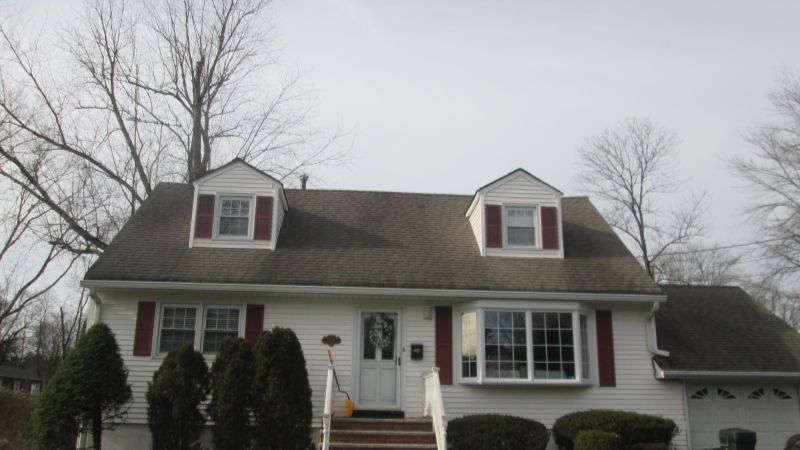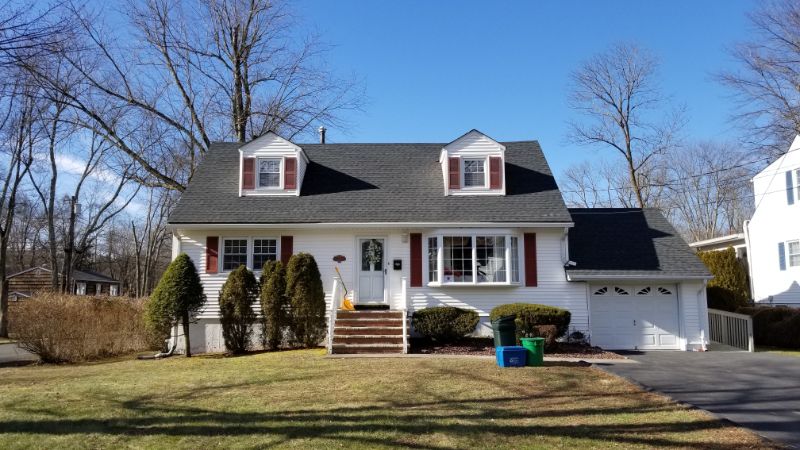 Gutter Replacement and Repairs New City, NY
At Artisan Exteriors Inc we install both 5″ and 6″ seamless gutters in multiple colors.  We use the thicker materials than most just to ensure that you end up with a high quality, durable gutter, that will last for many years.  We use a heavy duty gutter hanging system with hidden brackets so your gutters look great.  We'll spend the time to hang your gutters the right way so they are secure and you won't have to worry about wind or heavy snow damaging your gutters.
We Make Your New Gutters On Site
Our seamless gutters are manufactured by our gutter factory on wheels.  We'll come to your home or building with our trailer and we'll have everything we need to build your gutters from scratch right then and there.
Your new gutters are going to start as a roll of metal that is going to be extruded through our gutter forming machine.  They come out the other side as a custom formed gutter and we can roll it out to the exact lengths of the sides that make up your home or building.
If the gutter along the front of your house is 75′ long then your new front gutter is rolled out to 75′ in one piece.  This provides a nice looking seamless appearance to improve the look of your home.  The elimination of seams also prevents the inevitable leaks that lower quality multiple piece gutters are known for.
5" or 6" Gutters?  Which Is Better For Your Home?
We generally recommend 6″ over-sized gutters on most installations except for really small homes or if we're replacing a length of gutter to match existing 5″ gutters.  6″ gutters are able to handle considerably more water.  During heavy rains, which are all too common where we live, your gutters can become overwhelmed, and water is coming out everywhere.  The larger 6" gutters are able to keep up with the rainfall and do their job protecting your home and foundation.
Another advantage of switching to over-sized 6″ gutters is that standard smaller gutters require more downspouts.  If your home has an area where the downspout location is less than ideal a possible solution is switching to the larger gutter system and eliminating that troubled location.
Gutter Repairs
Do you have a downspout that has come loose?  Has the wind, snow, or debris torn your gutters down?  If your gutters aren't working correctly and channeling the water off your roof and away from your home's foundation then you've got a problem!  Artisan Exteriors Inc specializes in repairing broken gutters.  Whether your gutters have been torn down in a storm or you've backed into them with your boat or RV our team will be able to get them working and looking like new again.
Why Choose Artisan Exteriors Inc To Install Your New Gutters?
When you choose Artisan Exteriors Inc to install new seamless gutters on your home you are partnering with a local family run business with many years of experience in the exterior home improvement industry.  You can count on receiving a quality product, installed by a small and dedicated team of craftsman who will leave nothing behind but what we've promised you.
Your new seamless gutters will carry a warranty and you'll have the peace of mind knowing that we're going to be around to service it should you ever need us again.
If you'd like to request an estimate to have seamless gutters installed on your home or your existing gutters repaired please give us a call (845) 350-2055 or fill out our contact form and someone will be getting right back to you.